History of UT Group:
How we have been engaged with our associates
What can we do for our associates?
This is always a starting point for UT Group.

1995
Start of the "open-ended
regularemployment" and
"100% social insurance coverage"
When we started doing business, in 1995, dispatch was described as a "job coordination valve," and the people who worked for "non-regular employment" were affected by economic fluctuations. In order to realize long and stable employment, UT Group has hired all employees with the status of regular employees (in principle) since its founding. Even if the contract with a client company ended at one worksite, we took responsibility and consistently placed the workers at that site to another workplace. We have thus created a reliable system for workers, which helps them to develop skills over the long run of their career.
Aim CIC Company
was founded
The original company name of UT Group included the English word "aim" to demonstrate its determination to renovate the structure of the dispatch industry in Japan.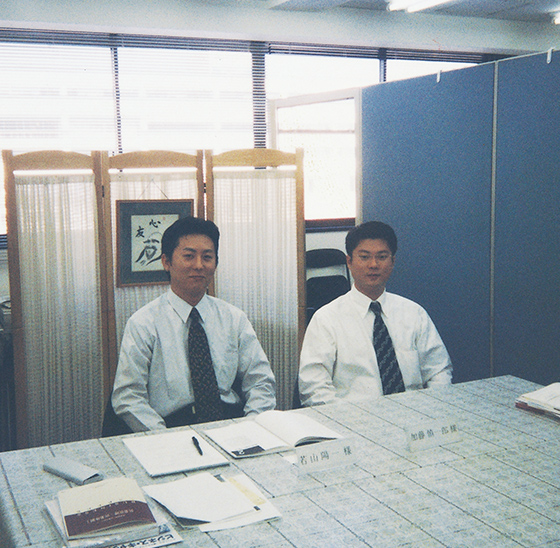 1996
Reorganized to Nihon Aim Co., Ltd.
2000
Dispatch in a team creates "bonding"
The introduction of a "start-to-finish outsourced production service" has created the environment in which even dozens of UT employees can work together in a team. Based on the notion that working as a team to achieve result leads to the growth of the team members, our dispatch employees are able to work in a team of 30 or more people with a leader and do the job with a sense of "bonding" in the workplace. Working with experienced colleagues have also led to skill development of other members of the team.
Introduced a unique business model of a "start-to-finish outsourced
production service"
Nihon Aim (as named at the time) had dispatch business as its main business, but created a new business model to contract for performance of partial production processes within the client's factory as outsourced work, assigned to Nihon Aim's dispatch employees.
2001
Group of Aims was born
Nihon Aim recorded a loss for two years in a row due to the IT recession. "What is Nihon Aim's reason for existing?" Wakayama and like-minded employees had exhaustive discussions, which gradually shifted to focus on "what is the joy of work, beyond profit making?" This has led to the UT Group's basic philosophy of "Creating vigorous workplaces empowering workers".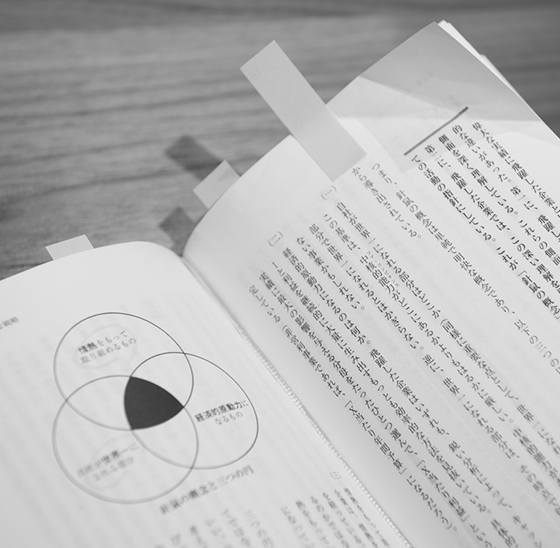 2002
Selective focus on areas of strengths
We studied which industries to target by drafting a desktop scheme having various industries in four quadrants classified by "being an environment that is always challenging and enables us to grow" on the vertical side and "being an environment that enables team members to learn from and support each other" on the horizontal side. In the end, we decided to focus our management resources on the "semiconductor sector", which was most suitable for contracting on a process-by-process basis.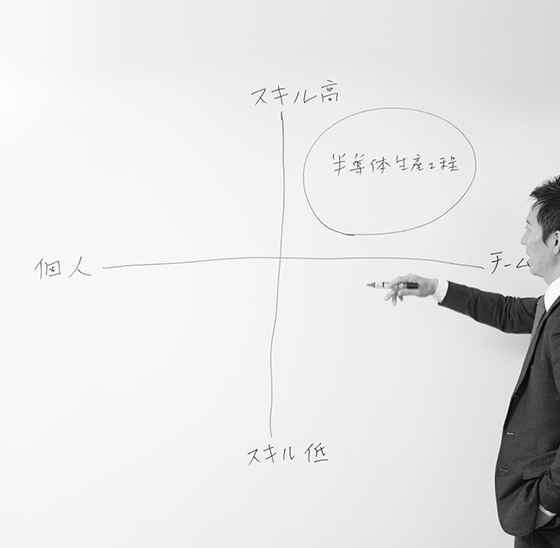 2003
Establishment of an employee
shareholding plan
Following the public listing, the Employee Shareholding Plan was established. This program, eligible for all employees, was established so that their hardworking leads to their own asset formation.
Became a fair and impartial company. The industry's first listing in the stock market.
We became the first in the manufacturing dispatch industry to be listed on the over-the-counter market (currently the Tokyo Stock Exchange JASDAQ). We aimed to be a public company with fair opportunities for all employees.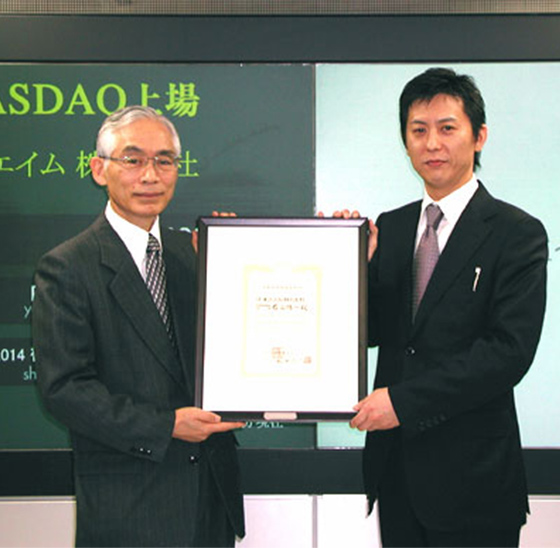 2005
The first in-house
newsletter
"Amy Magazine"
UT's first in-house newsletter was published. The name Amy was derived from the picture book Swimmy (by Leo Lionni)—"the story of a group of small fish being united and standing up against a big fish"—which matches the image of UT Group.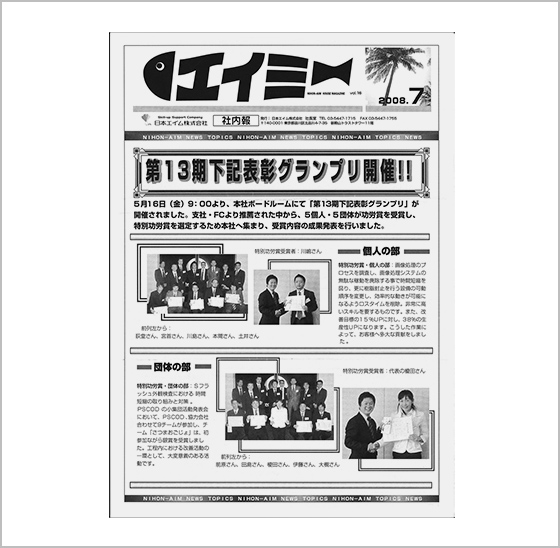 The creation of Kaizen Grand Prix that commends workplace ideas and
efforts and shares them
Since this year, the Kaizen Award program has been held as a vehicle for recognition and sharing of Kaizen cases at production sites, and mainly on outsourced worksites. It has evolved to an in-house event by broadening participation opportunities to include more technical employees.
2007
Established United Technology Holdings
Against the background of our expanded business activities and increased number of group companies, we founded United Technology Holdings as a holding company under the concept of "federal management of technology." The new holding company, with Nihon Aim (engaged in dispatch business) and a sales company for used semiconductor manufacturing equipment in its group, contributed to clients from the "people" aspect and the "equipment" aspect. We thus shifted from being a cost-cutting service provider to a solution service provider.
2008
Birth of In-house Solutions
Client company employees transfer
to UT Group
The global financial crisis of 2008-2009 forced many manufacturers to restructure. We created a business area called "In-house Solutions" and accepted transfer of the manufacturing division of some manufacturers and all of their employees. This enabled the manufacturers to shift fixed costs into variable costs while maintaining stable employment of employees and optimizing it.
Hit by the global financial crisis,
immediately after a large acquisition of a staffing company
After becoming a holding company in 2007, we attempted to acquire shares of a staffing company in order to expand business. Then the global financial crisis hit us hard and plunged us into a crisis of survival. This was a complete reversal from the pursuit of expansion via aggressive acquisitions. We returned to the original purpose of "what we can do for the working people," restructured the human resources business, and overcame the difficulty.
2009
Changed company name
to UT Holdings Co.
At that time, we named ourselves "UT," our current name, for the first time.
2010
Broke away from dependence on
"semiconductors" and "Nihon Aim"
and shifted to an all-direction strategy
When overcoming the global financial crisis, we felt we needed to end dependence on semiconductors and Nihon Aim in order to grow further. We began shifting to an all-direction strategy, including the entry into a variety of new industries, such as automobile assembly and housing.
2012
Expansion of benefit services
UT Life Support Co., Ltd. was established to provide employee benefit services. It supports employees' purchases of insurance for medical care, a motor vehicle, and other insurance. The benefit programs for all employees have expanded to include the "UT Group Club Off"—a service that enables use of domestic and overseas lodging, and services for leisure, sports, shopping, child care and nursing care activities at preferential prices.
Changed all subsidiaries' names
to start from "UT"
2015
Toward realizing diverse career paths Launch of "One UT" and "Next UT" to enable a diverse career path
We have created programs for new career path options: "One UT", that supports employees' career change from production operator to a more skilled engineering job, and "Next UT", which enables our experienced technical employees to become regular employees of our client companies. These programs to support the "growth" of workers was only possible for UT Group, which recognized both employees and client companies as customers, in the personnel dispatch industry. We are very pleased that many employees have used this system to date.
On-site training for officers
This training program for officers requiring them to do actual work in a manufacturing workplace once a year started in 2015 with the aim of having the officers properly perceive the perspectives of workplace. Through this program, we share the experience and attitude of founding members who responded to the voices of our manufacturing employees at the start of our company and share empathy with our colleagues in manufacturing workplaces.
Renamed to UT Group Co. at its 20th anniversary and renewed its
brand mark
Celebrating the 20th anniversary, we renamed UT Holdings to UT Group Co. We also renewed the brand mark and the logo to create a sense of unitedness for the group.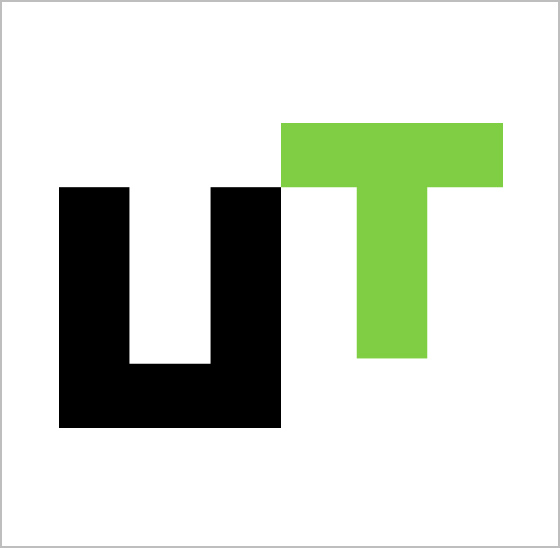 2016
Announcement of the Third Medium-Term
Business Plan, "Creating jobs nationwide in Japan"
Twin Customer Strategy: Recognize both client companies and workers as customers
This strategy has been in effect as a part of the new medium-term business plan of 2016. We have always been engaged in a variety of initiatives that focused on both clients and employees. In the Twin Customer Strategy 2016 workers (job seekers and employees alike) were identified as "customers," along with client companies. UT accelerated efforts to support career development that year, including among related activities the establishment of a Career Development Department.
2017
UT Advanced Carrier Center (UTACC)
UT has established its own training facility to make employees quickly acquire the skills and knowledge needed on the job site and to develop ready-to-work engineers. We have thus organized a system to help even people with no experience to advance skills.
Career Journal to develop awareness
of career formation
Our Career Journal features the voices of employees who used UT Systems and made a successful advance in their careers. It helps readers understand our career development support and think about their own career development. Our publication "My Challenge" was paper-based in 2016, but was switched to Web delivery in 2017, to enable instantaneous and repeatable information delivery.
Collaboration with client companies
in the personnel dispatch business
UT Group and Fujitsu Limited have agreed to cooperate in the staffing business of Fujitsu Aprico Limited, a wholly owned subsidiary of Fujitsu. An initiative to integrate UT Group's wealth of experience and know-how in personnel dispatch services with Fujitsu Aprico's experience in high-quality personnel dispatch services mainly in Fujitsu Group companies has begun.
2018
U-Connect
In an effort to communicate the company's status to all employees and promote understanding of the company, we have created a website that includes internal reports and portal functions to fairly provide information to our technical and general employees in an unbiased manner.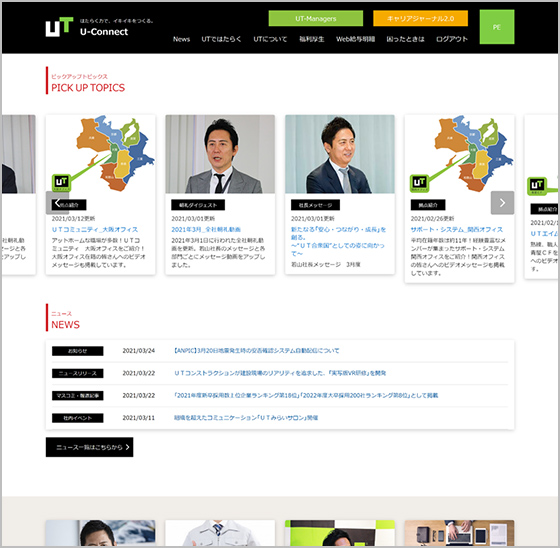 Launched "UT-Managers" to support those in management
As the company grew, fostering of managers became a managerial issue. We published "UT-Managers" exclusively for those in managerial and executive positions in 2018 to not merely provide information but to support management. In January 2021, we switched it to Web delivery so that it can be viewed anywhere, anytime.
The lifestyle survey and
its result announcement
In collaboration with Mr. Yoshiki Ishikawa, a researcher on preventive medicine and a co-founder of Campus for H Co. (research and studies on health-building and productivity improvement of companies and organizations), we conducted a survey on the lifestyles of dispatch workers in the manufacturing sites in Japan. A white paper on how to work in the field of manufacturing has been issued, summarizing the results of the survey.
Received a Grand Prize
in the Good Career Company Award 2018
The Good Career Company Award by Japan's Minister of Health, Labour and Welfare promotes and establishes the importance of supporting career formation. UT Aim was awarded the Grand Prize for its focus on "personnel development", including the development of self-motivated careers through the implementation of career design training.
2019
Long-term management vision UT Vision 2030
Announcement of a new slogan
"Becoming the company with a future workstyle platform"
Changed the market
listing to the First
Section of the Tokyo
Stock Exchange
UT Group changed its listing to the First Section of the Tokyo Stock Exchange in its 25th anniversary year.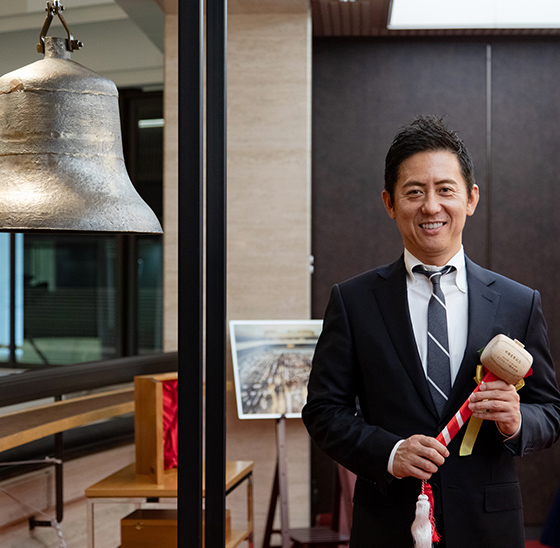 UT Group received the Porter Prize
We received the Porter Prize (named for the American management guru Michael Porter) from Hitotsubashi University Business School. This prize bestows recognition on Japanese companies that have achieved and maintained superior profitability in a particular industry by implementing unique strategies based on innovations in products, processes, and ways of managing. Our establishment of business based on open-ended employment since our beginning and pursuit of growth of dispatch employees were highly evaluated as our source of competitiveness.
2020
Fourth medium-term business plan
Announcement of a new slogan,
"Create a 'diversity & inclusion' workstyle platform"
Established the UT Group Technology Skill Development Center
We established a training facility to develop engineers with higher skills in the field of semiconductor manufacturing. The curriculum starts from the basic working skills to develop knowledge and skills in specialized areas in order to foster engineers who can adapt to a wide range of roles in semiconductor manufacturing.